Josh Begley, NYU Grad Student, Tweets Every Drone Strike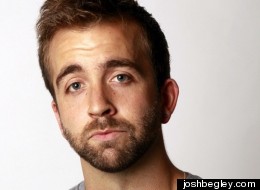 Begley told The Huffington Post he can't point to a specific thing that pushed him toward Twitter. He was still searching for an alternative medium for the message of Drones+, so the tweet seems to him now like an impulse or reflex instead of a decision -- a snap commitment made from his computer in the Sunset Park neighborhood of Brooklyn, N.Y., to document attacks from unmanned drones.
The concept got others thinking, too, and
hit the front page of Reddit
on Wednesday afternoon.
Begley told Reddit's community "the purpose of it is just to surface this information in new and different ways. The app was simply a package for that. glad to hear that some (or at least a few) of you are interested in following along as well."